Thank you to the people who came to see Then Awkwardly We Danced. I have a few photos that are amusing.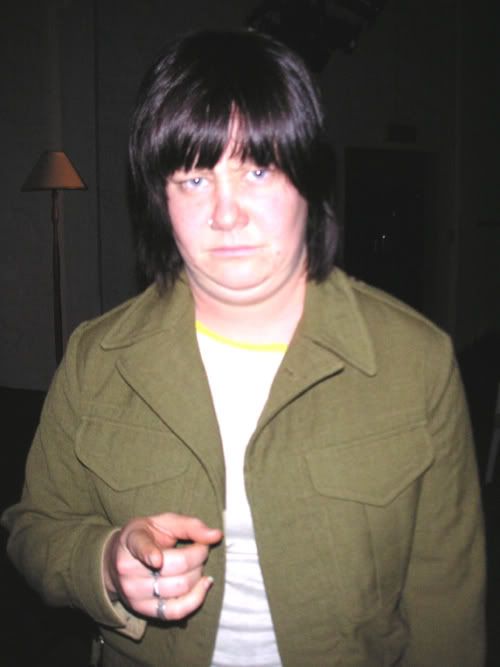 Jo's 3am drunk impersonation.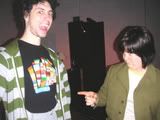 What do we have backstage? a dork and a drunk.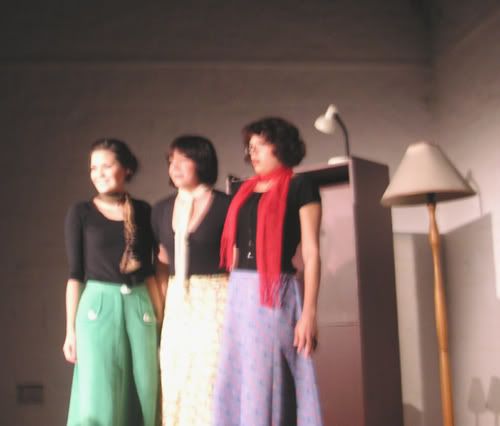 Ze three gals looking startled.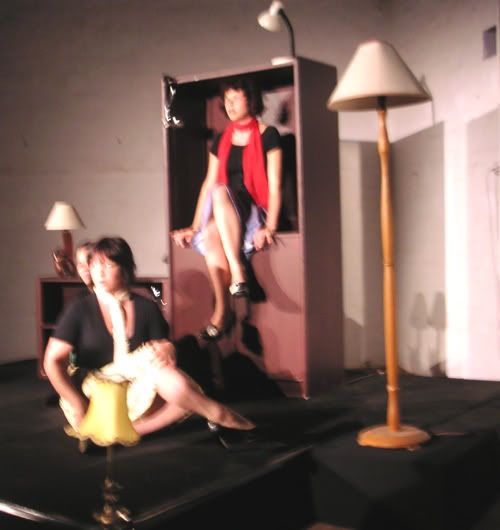 The Leaving Space Game.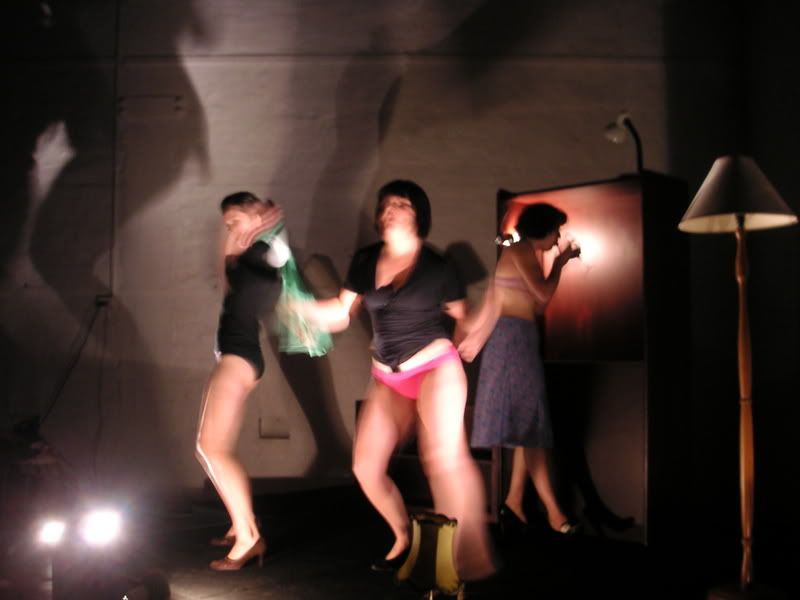 The strip! more specifically the leotard crutch snap!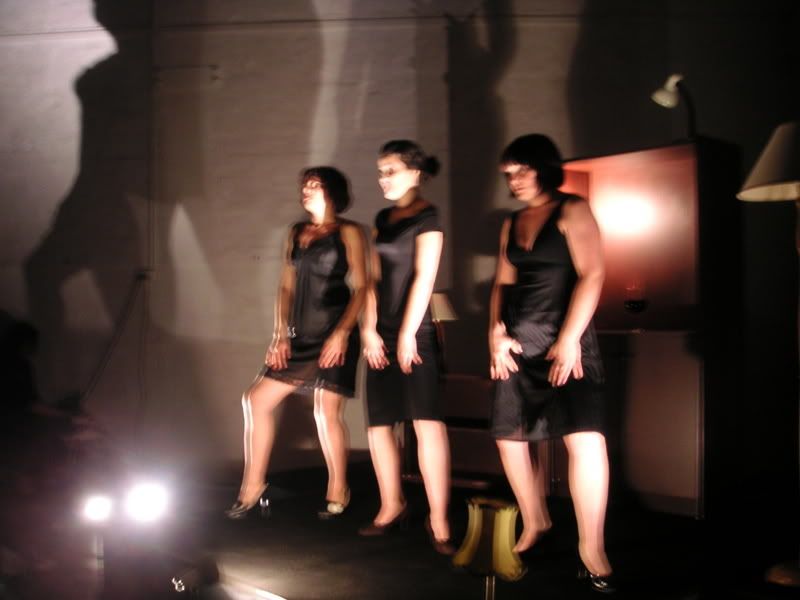 "Because I'm a very awkward flirt!"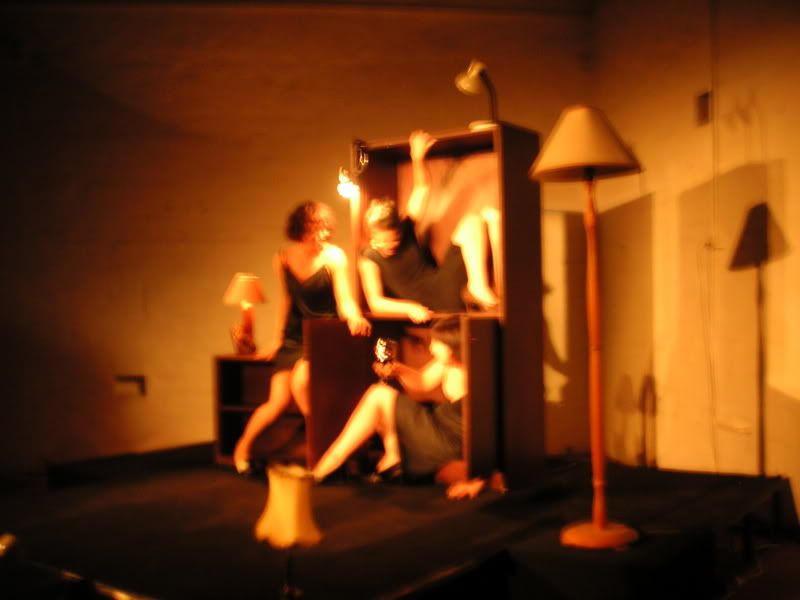 Sulking in the darkness
"I can see the tiny red wine pirate captain as he sends the women and children down below! and instructs the crew to..."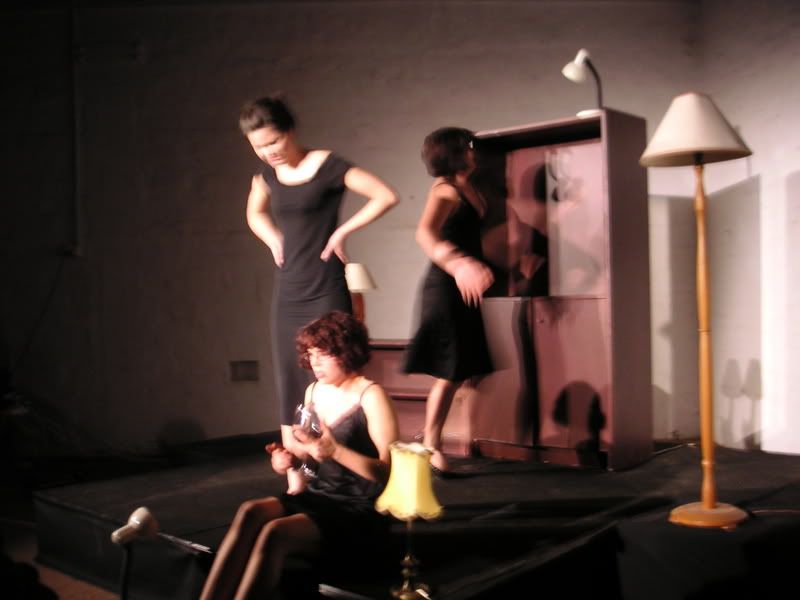 Crying into the wine.
And we awkwardly danced...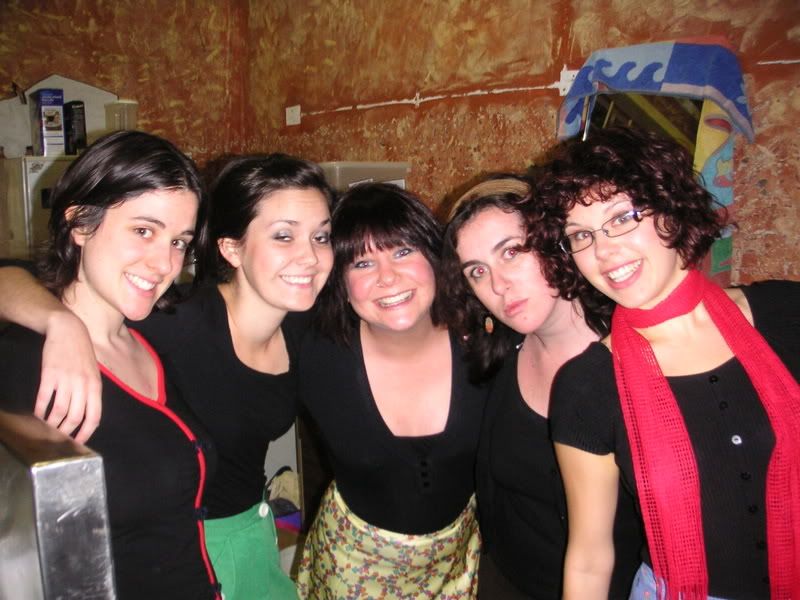 All of us cheery (partly because of the onstage wine gulping).
I'm looking forward to this little holiday I have now- well after monday dissertation doom day (in your face alliteration)
Things to do this break
Pass driving Test
Salsa dance wednesday nights
Experiment with new muffin recipes
Begin learning French with the books Dad bought me
Go on a picnic
See at least 2 theatre performances
Go to at least 2 gigs. (Anyone for the Juicebox launch at The Bakery? 15th June)
Finish at least one of the books on my bedside table
Go to Big Hoo Ha
Save a little money. After finding a Josephine Baker record
Hold a *theme night (* theme yet to be decided)
Catch up with friends that i never get to see
Make another mask & investigate what clearances I need to perform in the cultural center space in mask
Go for a walk in the rain!
Get out of Perth and to the country for a little bit... dare I say camping?
Ride bike to Beaufort street just for carrot cake
Theatre Of Cruelty
- Terry Pratchett. is good.
I'm in love with Clara Bow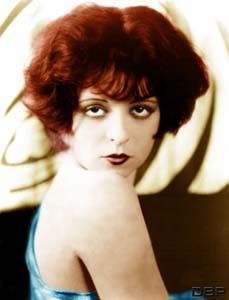 I find it funny how you can have a lethargic, lounging around, casual morning (full of green tea and buffy episodes) then through the mere act of brushing your teeth and putting on shoes, suddenly your awake and ready to go conquer the empty world of dissertation.
mood.:

study?

razzamatazz.:

Il fait bon t'aimer - Edith Piaf